Wine Barrel Bar Top and Grazing Station
That rustic look you are going for is right here with this timber wine barrel bar top. Perfect to serve your drinks from or set it up as a sumptuous grazing station. Made from recycle timber this bar top is the perfect addition to any relaxed event you're staging. Measuring 2.4m x 0.75m. Includes 2 x wine barrels.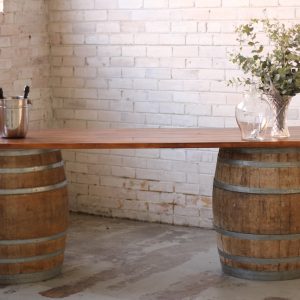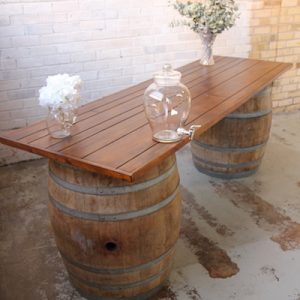 Price: $150
Add to enquiry
View cart
Orders are not final until credit card details have been provided to us
Standard delivery to Bayside Melbourne. Conditions apply.