Stainless Steel Bar with Reclaimed Timber Front
The bar is always the focal point of any party. Knowing that, why not splash out on one of our custom built portable bars.  The units front panel can be transformed from the rustic reclaimed timber finish (seen in these photos) to a high gloss black – the choice is yours. Please nominate which front panel you want when placing your order.
This custom designed bar was created after consultation with many of our catering client who use our equipment week after week.  The stainless steel work bench with matching stainless steel splash back is designed for the user not just the drinker.
The rustic bar is perfect for weddings, parties etc, while the slick gloss black bar works in almost all situations from corporate functions to outdoor garden parties.
The unit is 1.5m wide and the bar is 1.3m high.  The bars can be placed side by side to create a larger service area.
This item is only available by delivery.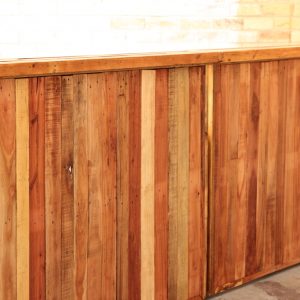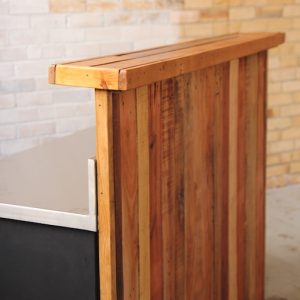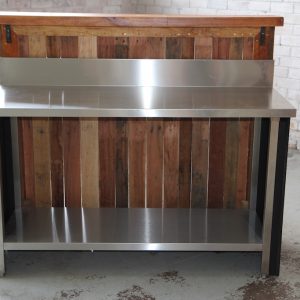 Color:
Black
Recycle Timber
Material:
Stainless Steel
Price: $180
Add to enquiry
View cart
Orders are not final until credit card details have been provided to us
Standard delivery to Bayside Melbourne. Conditions apply.